Isuzu LX Single Cab Chassis Ute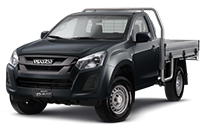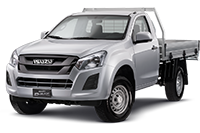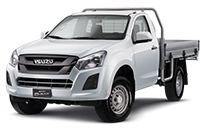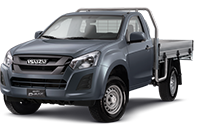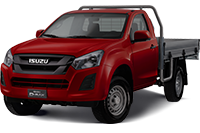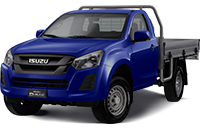 LX Single Cab Chassis 2WD & 4WD
The Isuzu D-Max LX Single Cab has a distinctive new look with an aggressive front grill design, with a 7" touchscreen and reversing camera. The D-Max LX Single Cab offers inspired versatility, excellent fuel efficiency, power when it's needed most and first-rate durability completing it's evolution into a truly modern vehicle, equally comfortable moving people as it is moving loads.
Reverse Camera
The LX Single Cab has a 7" touchscreen reverse camera which is able to be fitted to any tray option, ensuring ease of any reversing task whether it be hitching to the boat trailer or getting in to that tight spot.
Steel Wheels
The LX Single Cab D-Max is built tough with no exceptions. The 16" drilled steel wheels are tough and reliable.
Genuine Performance
The unwavering commitment to performance is on show in the ever popular 430Nm 4JJ1-TC Hi-power 3.0 liter engine with Variable Geometer System (VGS) turbo charger.  
More Features
See What they have to say...
Isuzu D-Max LX Single Cab Gallery